Nitrogen Filling Machine for Nitrogen Spring
Nitrogen Filling Machine for Nitrogen Spring
High Pressure Filling Machine for Nitrogen Spring, Nitrogen Spring Charging Machine, Nitrogen Filling System for Nitrogen Spring, High Pressure Booster Pump for Charging Nitrogen Spring, Nitrogen Booster Pump System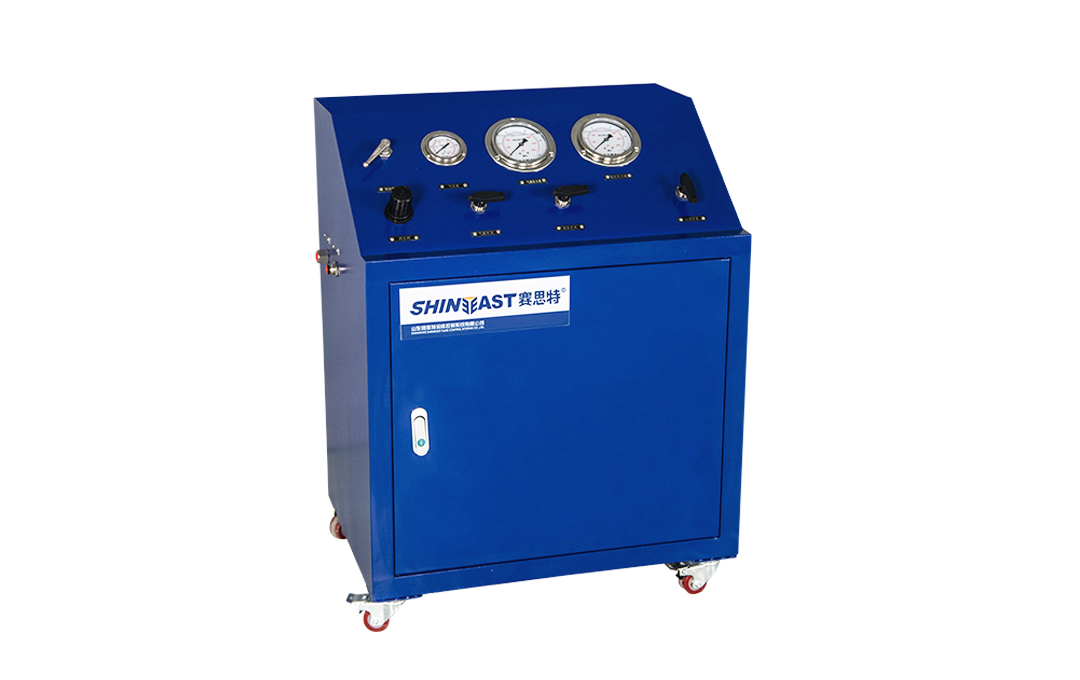 Shineeast nitrogen filling machine for nitrogen spring, is one kind of very practical device that is developed according to the actual requirements of current nitrogen spring manufacturer. The equipment mainly includes STD25 model air driven gas booster, pneumatic parts, pressure control parts, N2 cylinder support, quick coupling for nitrogen spring etc.
Application:
The equipment is suitable for kinds of nitrogen spring at home and abroad
Technical parameters:
Max. output pressure: 20Mpa
Pressure gauge accuracy: 1.5%
Pressure gauge scale: 0-40Mpa
Main functions and features:
In the long term use of nitrogen spring, the nitrogen pressure in the cavity will drop slowly; it will affect the using if the nitrogen spring is lack of nitrogen pressure for a long time. Shineeast nitrogen filling machine can realize quick filling for nitrogen spring, with is lack of nitrogen pressure.
The filling machine adopts movable support structure, which is convenient to move according to the position of the nitrogen spring.
It equips related quick coupling filling devices according to the connection size of nitrogen spring, to meet the filling requirements of kinds of nitrogen spring.
Video